Dear colleagues,
Greetings from Dr. Yong Li and the Editorial Office of Gastrointestinal Stromal Tumor.
We are pleased to share with you the 2018 Brief Report of Gastrointestinal Stromal Tumor (GIST). Since its launch at Aug. 2018, GIST has made some progress. We hope 2019 will bring greater things to GIST. We would like to thank you for your support and assistance in improving the journal, and we look forward to your innovations and contributions to GIST in 2019.
For more information, please see the Brief Report below.
Yours sincerely,
Yong Li, MD
Editor-in-Chief, Gastrointestinal Stromal Tumor
Editorial Office
Gastrointestinal Stromal Tumor
Email: gist@amegroups.com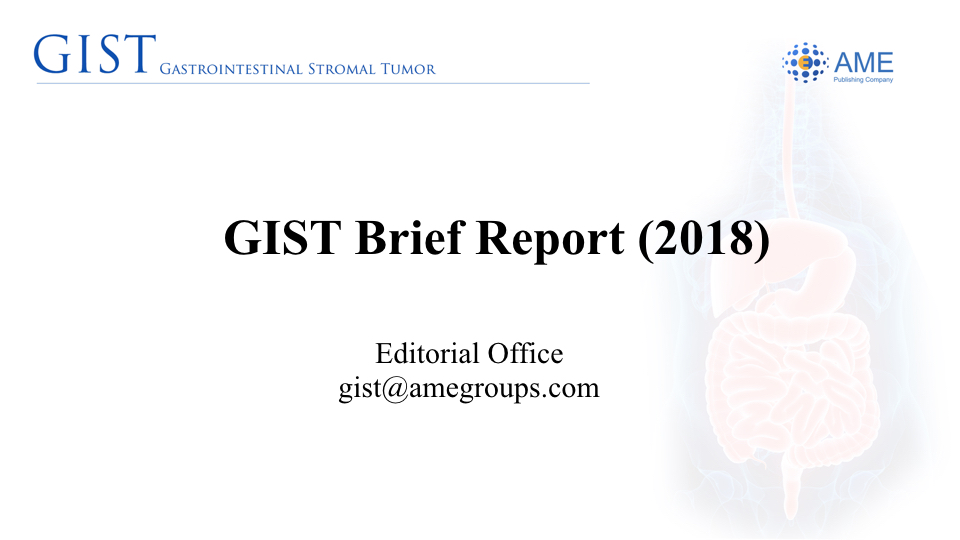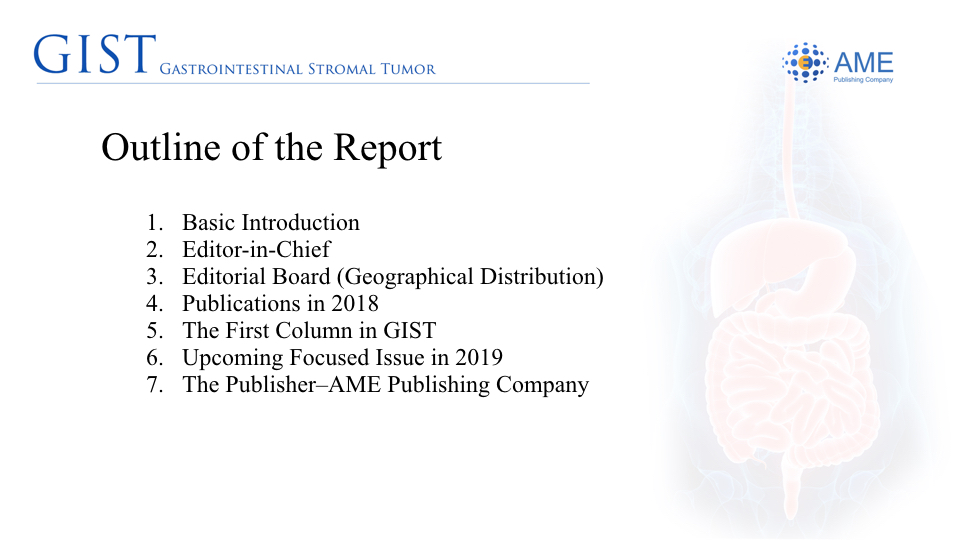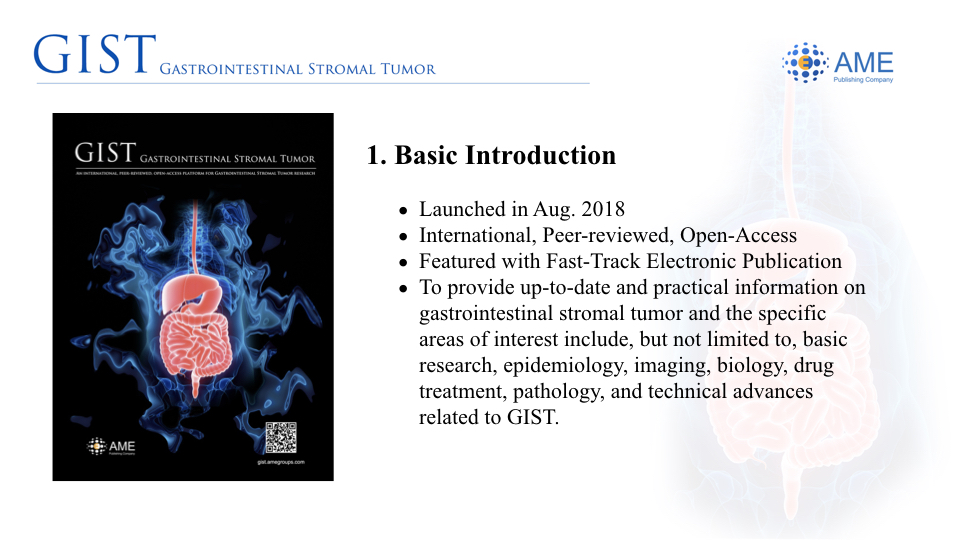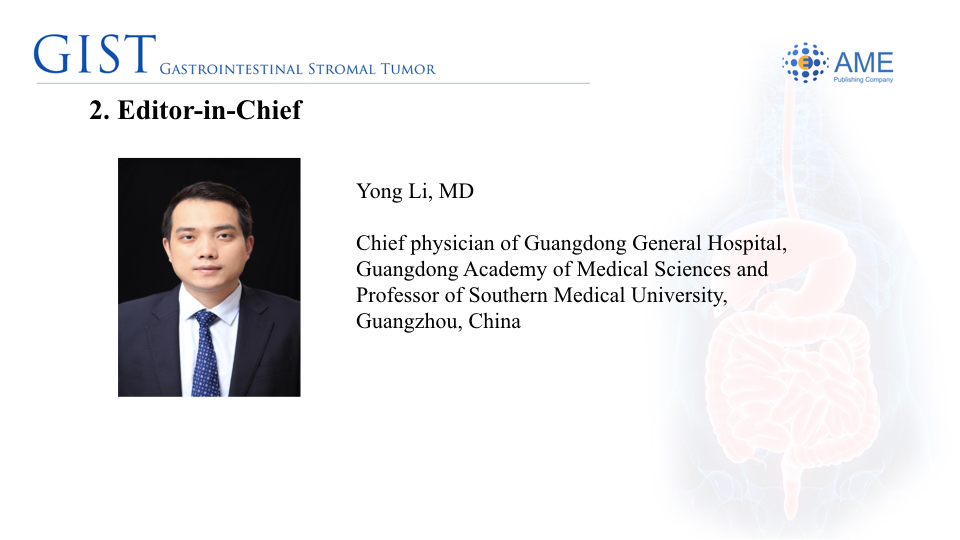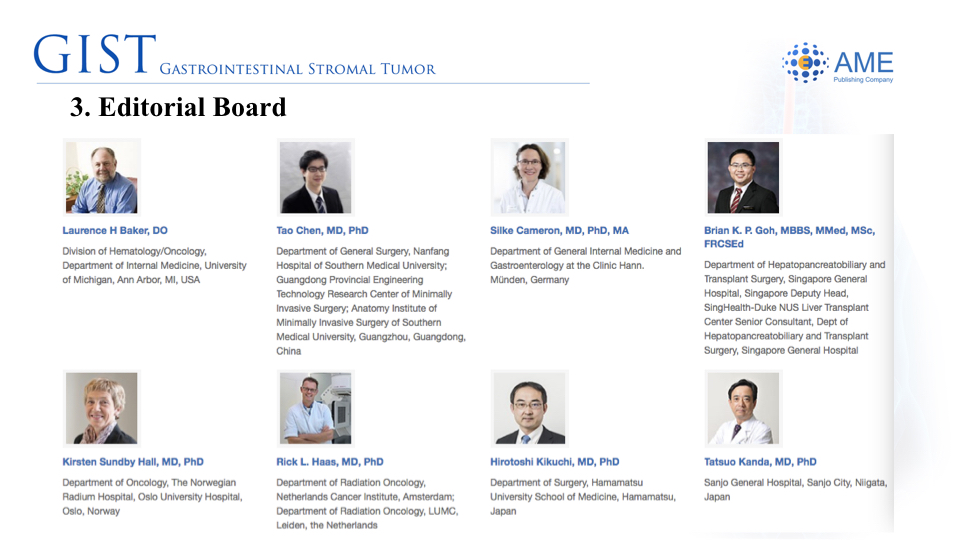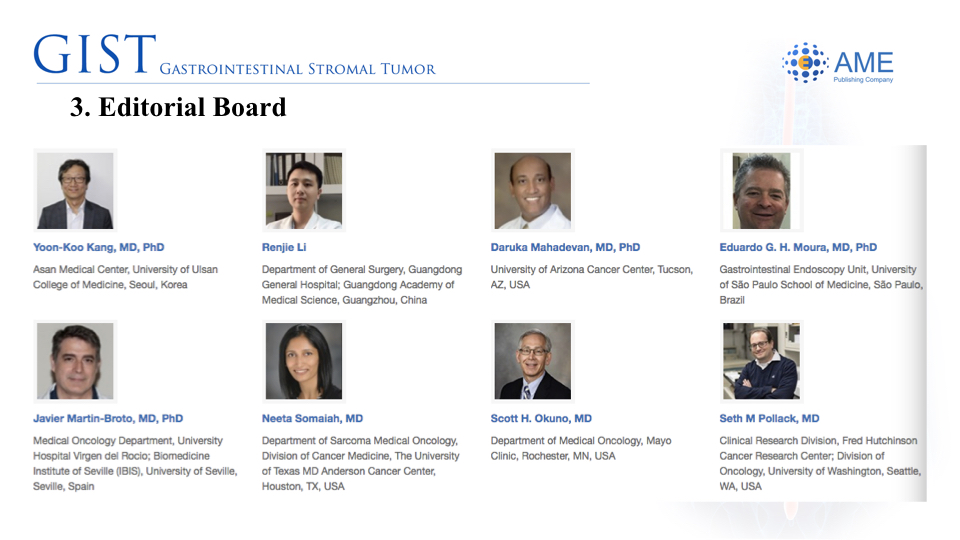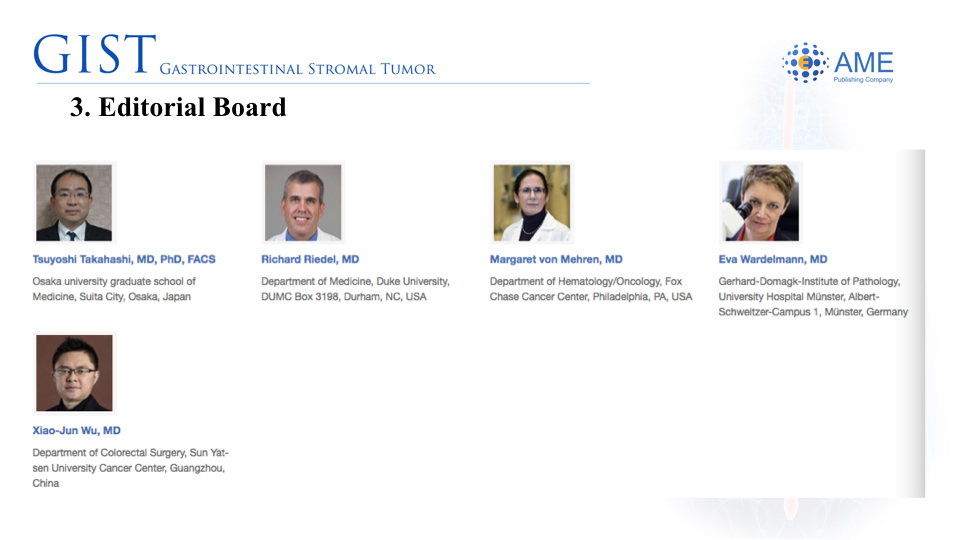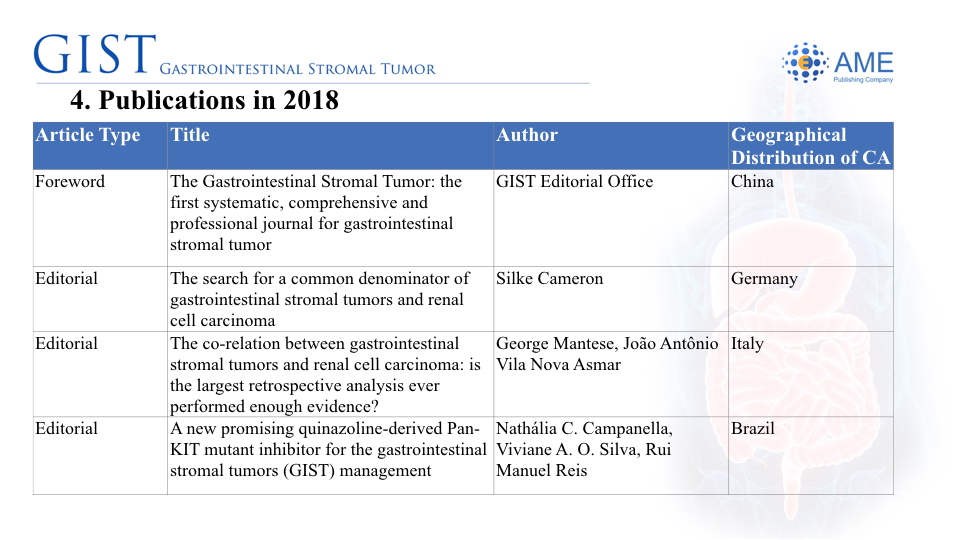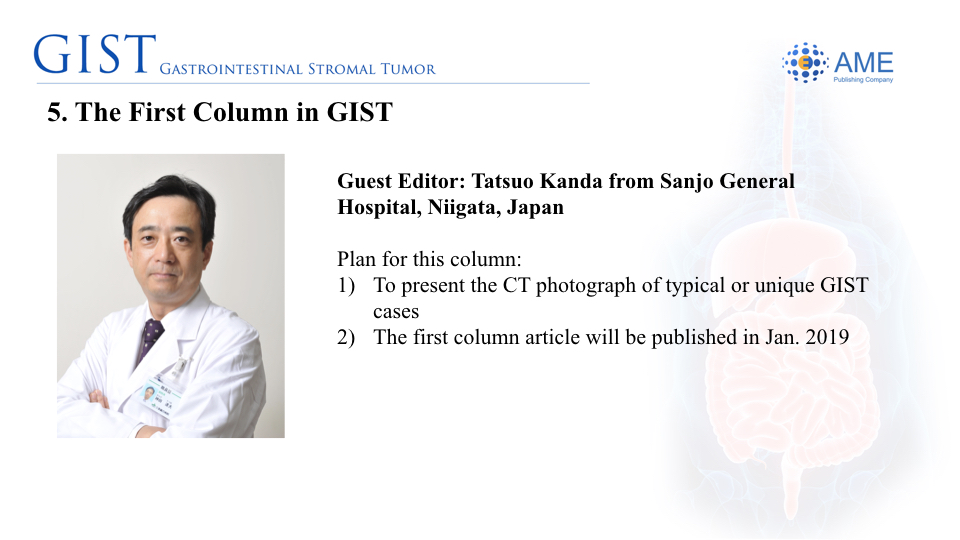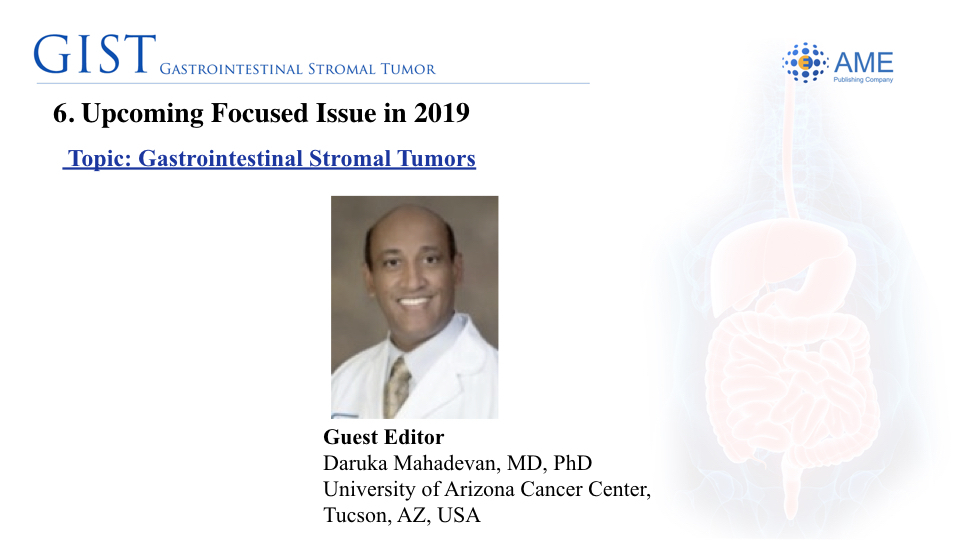 ---